My heart broke on May 11, 2016. That's when I brought Maestro to the vet clinic for what I thought was a urinary tract infection. That's when the vet discovered the lump. "It could be nothing," Dr. Maya said. Then, she paused and looked me in the eye as we both said, "Or it could be something really bad." My heart sunk. We both knew that at Maestro's age, a lump like that is most likely very bad. She prescribed some antibiotics and asked to see Maestro the following week.
One week later, there was some improvement in the pee department, but the lump was more pronounced. Through tears, Dr. Maya recommended a prostate flush and ultrasound to confirm what we both believed to be true: cancer. Maestro, pragmatic as always, simply looked back at me to say, "It's OK, Mom. I know already. Clock is ticking."
Maestro was diagnosed with Transitional Cell Carcinoma. It's an aggressive cancer that is common in spayed and neutered cats and dogs. We could have put Maestro in drug and radiation therapy but really, what responsible pet parent is going to put their furkid - one who has already lived a full and long life, through that kind of pain - with no guarantee at the end? It's far more loving to keep him comfortable and happy until he was ready to go, and trust that Maestro would let me know when he was ready to make that journey.
I broke the news to "our" students as soon as Maestro's diagnosis was fairly certain. When one told me, "Let's make the last bit the best bit," I set out to figure out and fulfill Maestro's Bucket List.
Maestro's Twilight Adventures
Instinct and observation told me that Maestro had up to a month, but more likely mere weeks. If you knew that you had weeks to live, what would you want to do? I figured that Maestro's Bucket List would be similar to anyone else's: do your favourite things, visit your favourite places, eat your favourite foods, and spend quality time with those whom you care for.
Each morning, he'd tell me with his eyes, "Yeah, it's getting harder but I'm going to give it my best today." I'd smile at him through tears and try to muster up the courage to get through the day. Maestro threw himself into each twilight adventure with gusto. He wasn't going to leave until he was ready.
As each item got checked off Maestro's Bucket List, I could sense him fading a little more. My heart broke repeatedly as we walked this bittersweet journey together. He lived minute by minute, moment by moment, while I was trying so hard to burn every second into memory.
By the time Maestro had said his good-byes to everyone he loved, enjoyed one last night stargazing, and one last walk around the neighbourhood, he was ready to go. Once he told me, I didn't hesitate. On June 2, after 14 fun and music-filled years, chock full of adventures, Maestro, Musespeak's trusty Studio Assistant and my fur baby, crossed Rainbow Bridge. He went where and when he wanted to. Maestro's vet came to the house to help us send Maestro on his way. It was beautiful, smooth, and peaceful.
Lessons I Learned from My Dog
Today marks the seven-week anniversary of Maestro crossing Rainbow Bridge. As anyone who has grieved for a loved one knows, it's an emotional roller coaster, with grief hitting you in waves.
I've had some time to reflect upon what I have learned from my sidekick and furkid. If one could put Maestro's life philosophies into words, I'd say they are:
Work hard. Play harder.
Maestro took his job as Musespeak's Studio Assistant very seriously. It only took him two weeks to memorize a new teaching schedule for the year. He scolded students and me alike if we didn't stick to the schedule.
But when it was playtime, he played even harder. The intensity was sometimes frightening, especially when it came to water, his Awful Mad Kitty, and his hole punch.
Tell it like it is.
If someone's scales were subpar, Maestro would tell you. Why beat around the bush?
At last month's year-end party, my students all shared stories of Maestro walking out of their lessons when he wasn't pleased, or breaking out into song when he was pleased with how they played. Once, he scolded a student while she played a Mozart sonata. Through laughter, I asked her to tell me why Maestro was upset with her playthrough. She knew. I knew.
Go big or go home.
Whether it was playing the hole punch or singing Happy Birthday, Maestro believed in committing to something fully. "Go big or go home," also applied to his tastes in musical instruments. Maestro preferred the $30 tambourine over a kids' toy. He looked pleased as punch to pose with the $600,000 Steinway piano. We got into an argument at Long & McQuade one day over the $250 tablas.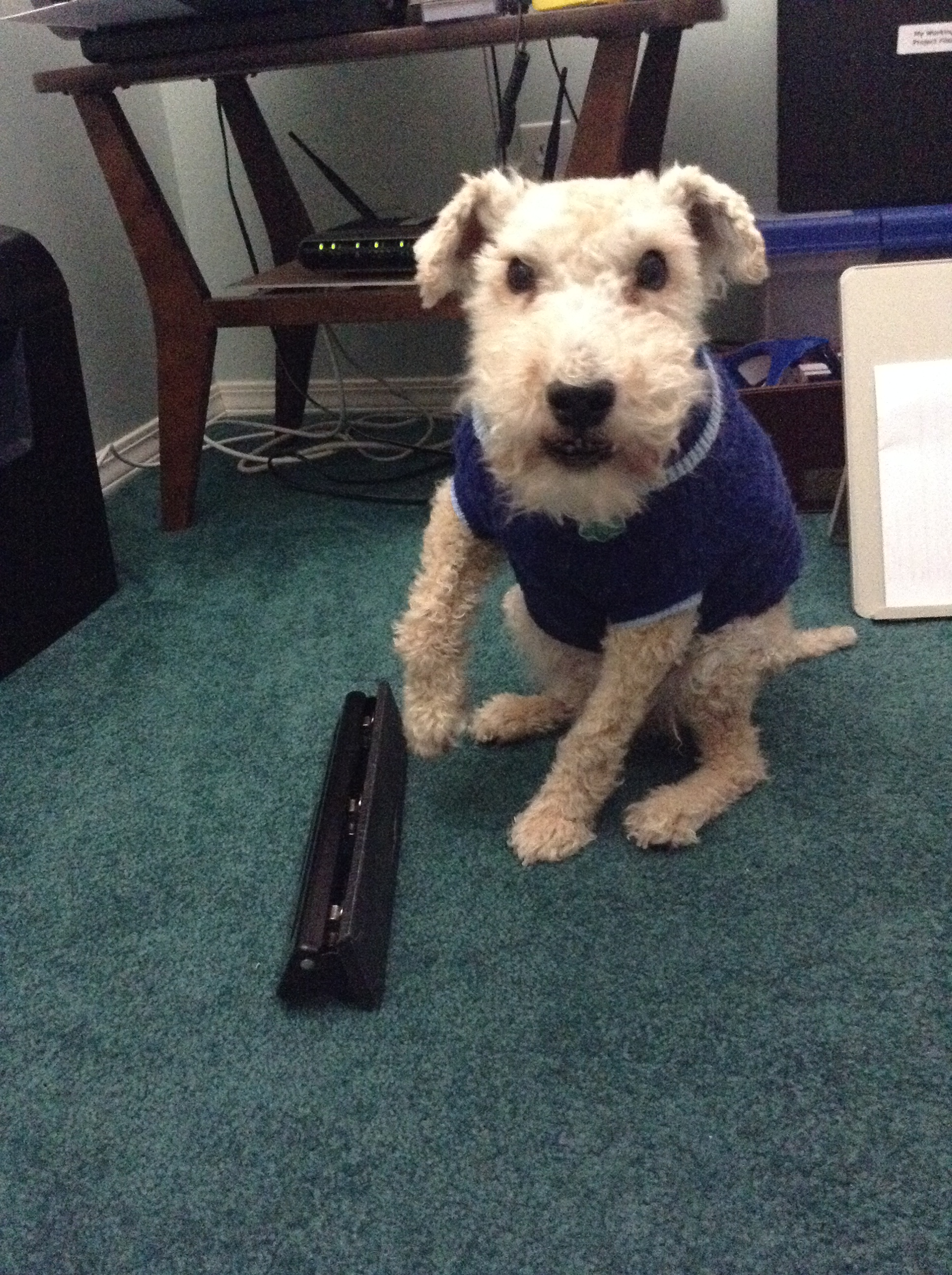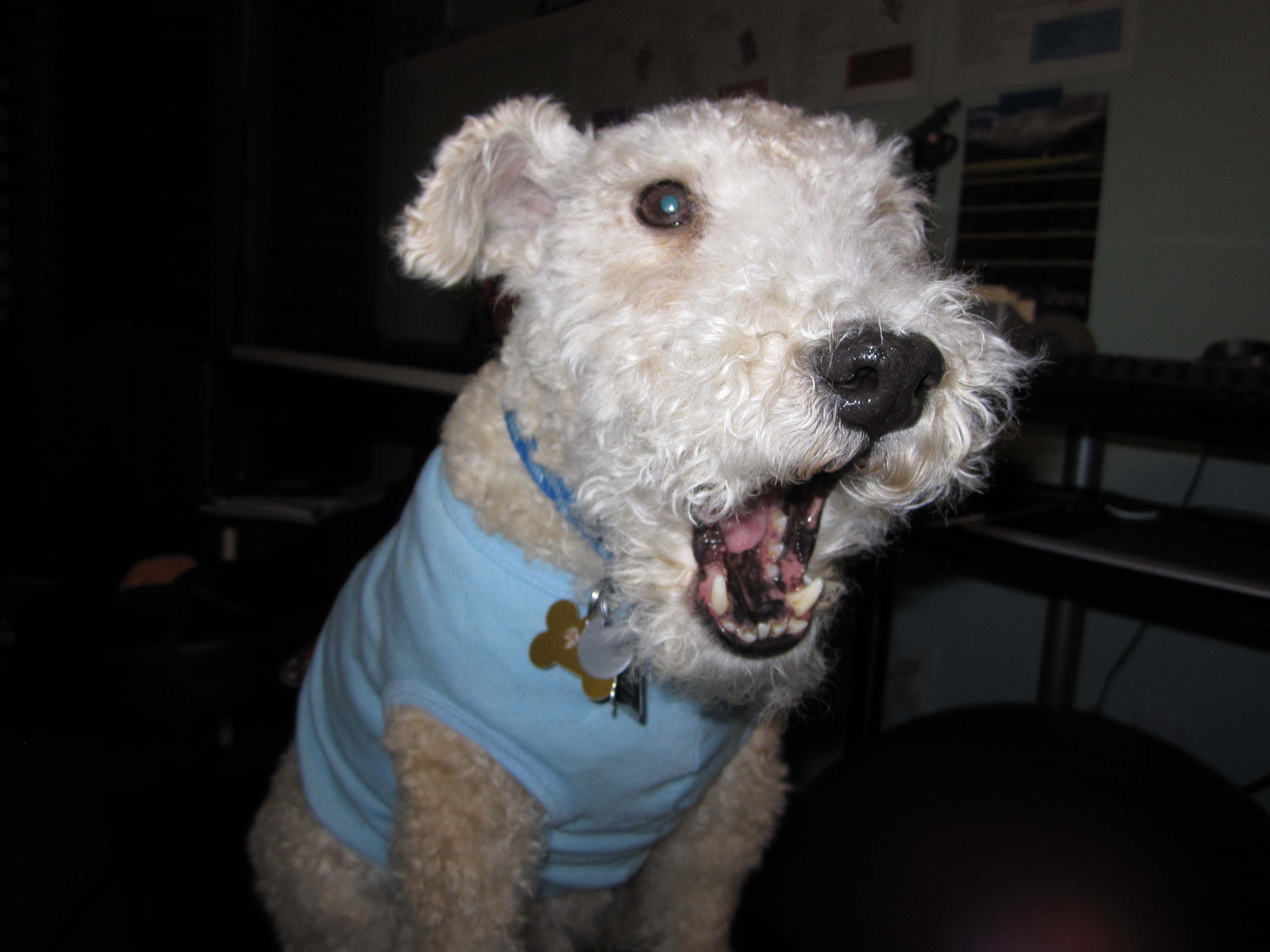 Live well. Live NOW!
Maestro was a huge supporter of eating well, sleeping well, and getting out there to enjoy life. He loved the Rotation Diet. He preferred fresh foods. He loved carrots.
He also enjoyed living in the moment, as surely all of our furry, feathery, and scaly family members do. That is one lesson that will take many of us years to get.
"What a huge legacy he has," one of my students said one lesson, as we looked around at all the different ways Maestro has left his mark in the studio: his student incentive programs, Maestro's Market, his bed and Maestro's Music Tricks. Like this paw imprint that he did days before his death, Maestro has left his mark in countless ways that will be felt for years to come.